10/05/2020 09:00
Zagreb Stock Exchange d.d. presented its new website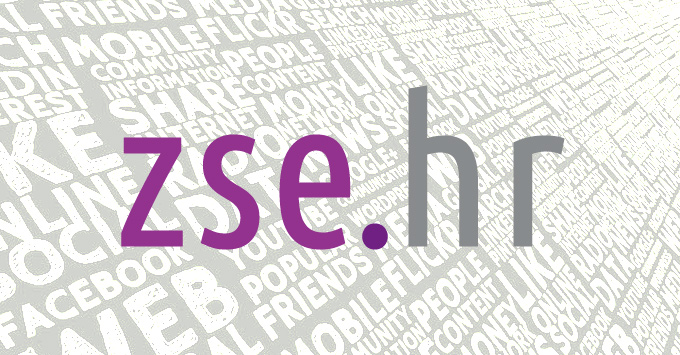 The new website is part of the Exchange's strategic goal as the leading provider of capital market services in the region to ensure effective communication with all stakeholders, which means providing accurate, timely and complete information on stock exchange trading and Zagreb Stock Exchange services to the general public.
The new website is characterized by a clear design aimed at a better user experience and a new way of presenting information to make it even more accessible and understandable to users.
New and improved functionalities have been developed, and the display of the page on all digital devices has been improved to ensure user-friendly browsing experience.
The Zagreb Stock Exchange website has been continuously improved and upgraded over the years. However, with the increase in the number and scope of services provided by the Exchange and the need for even better and easier access to data and information, there was a need for their redesign. The websites of every stock exchange, including the Zagreb Stock Exchange, are the most important communication platform and a central place for gathering information on stock exchange trading. These are very complex intersections of "live" data and therefore it is crucial to have technology that allows their accurate and reliable replication. Almost equally important is the design, which should be intuitive enough to enable users to easily reach trading data and other information important for making investment decisions. I believe that in this redesign we have achieved these goals anebleing new features, simple navigation and a great new look for our users, said Ivana Gažić, President of the Management Board of the Zagreb Stock Exchange.
The Zagreb Stock Exchange was the first stock exchange in Europe and one of the first in the world with its own official website, which was established back in 1995 thanks to CARNET, the first internet service provider in Croatia, where basic information about the Stock Exchange could be found as well as regular daily reports on trading and prices.
Today, the Exchange's website records about 65,000 users per month, of which approximately 12% are outside Croatia. Earlier this year, the pages of the Zagreb Stock Exchange Academy www.akademijazse.hr and the pages of the LEI service of the Zagreb Stock Exchange lei.zse.hr were redesigned as well.